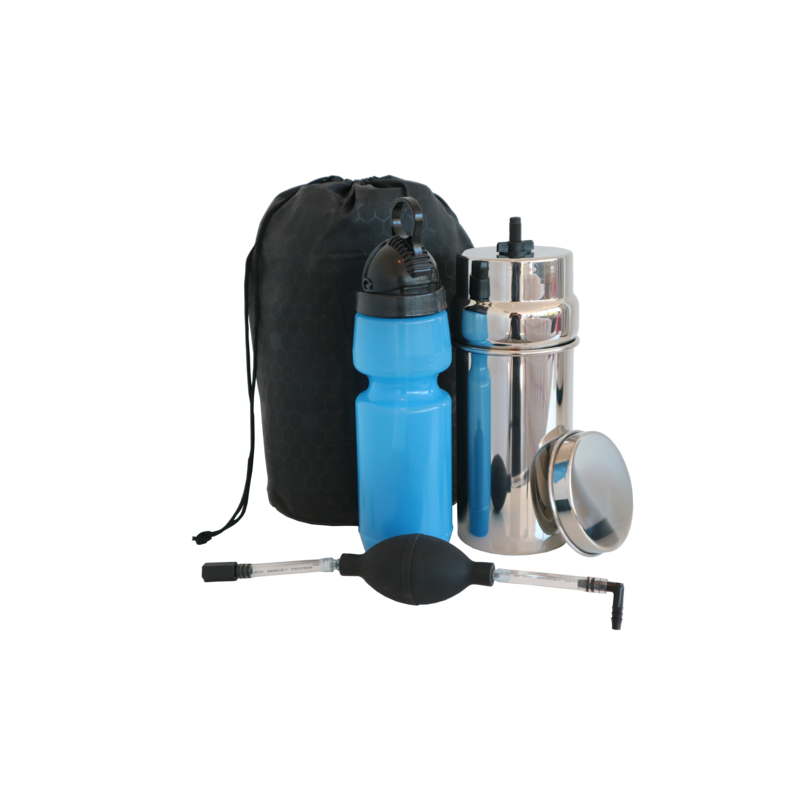  
Go Berkey Kit
Suitable for:  1 people
Capacity:   1 quart (0.95 Litres)
Height:  36 cm
Diameter:  10 cm
Weight: 2.4 lbs
Product Description


The Go Berkey is the most compact format in the Berkey line-up.  The 1 quart stainless steel system is ideal for people on the go who want access to clean, safe water wherever they are.  This personal water purification system packs down to a small cylinder of 4" (10 cm) diameter x 10" (26 cm) length and can easily fit in a suitcase or backpack for travel.
The Go Berkey stainless steel system comes with the Sport Berkey bottle, a compact and light format portable bottle that allows you to have access to clean, pure, safe Berkey water everywhere you go, even from non-potable sources in far-off lands.  Berkey systems are used by many relief organizations around the world including the Red Cross, Doctors without Borders, Oxfam and others.  


Go Berkey Kit includes:


        Upper and lower stainless steel chambers

        Stainless steel lid 

        1 Black Berkey element, washer and wingnut  

        Priming button

        Black Berkey Primer

        Sport Berkey bottle
        Carrying bag 


Product Specifications


Suitable for: 1 person
Holding capacity: 1 quart (0.95 litres)
Number of Black Berkey elements: 1
Height when in use: 14" (36 cm)
Height when closed for transport: 10" (26 cm)
Diameter: 4" (10 cm)
Weight when empty: 2.4 lbs (1.1 kg)
Sport Berkey : BPA-free Berkey Sport Bottle
Number of Black Berkey® purification elements : 1 (small)
Capacity : 650 milliliters
Number of refills: 640 with municipal water, 150-350 for untreated sources, depending on concentration of sediments in water being treated.


Maximum flow rate:



During emergencies, the Go Berkey can produce a maximum flow rate of up to 1 gallon (3.8 liters).  NOTE: The maximum flow rate is calculated with upper chamber full to top.  Flow rate decreases as water level declines.  To achieve maximum output during an emergency, upper chamber must be maintained full at all times.
RELATED PRODUCTS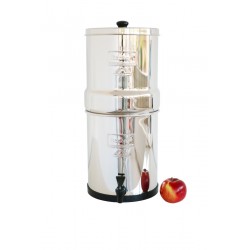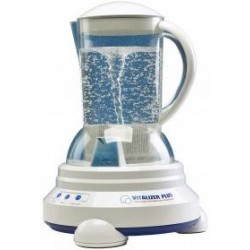 BERKEY SYSTEMS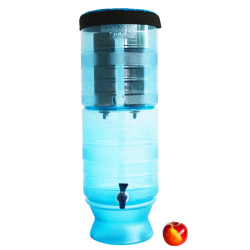 SEE ALL OUR BERKEY SYSTEMS